Originally Posted:September 12, 2011 0-Edited September 14,2011
Here is Lauren's official album cover!
1)Georgia Peaches-Blair Daly, Mallary Hope, Rachel Proctor
2)Growing Her Wings-Nicolle Ann Gaylon, Nicolle Witt
3)Tupelo-Hilary Lindsey, Steve McEwan, Gordie Sampson
4)The Middle-Zac Maloy, Rachel Proctor,David Hodges
5)Like My Mother Does-Nathan Chapman,Liz Rose, Nikki Williams
6)She's A Wildflower-Hilary Lindsey, Steve McEwan, Gordie Sampson
7)I'm Not One of Them-Tom Shaprio, Sarah Johns, Anthony Martin
8)The Locket-Mallary Hope
9)Eighteen Inches-Ashley Gorley,Kelly Lovelace,Carrie Underwood
10)One of Those Boys-Jacob Lyda,Bill Shore,David Wills
11)The The Funny Thing About Love-Lauren Alaina, Brett James,Luke Laird
12)Dirt Road Prayer-A.Geesbreght,Nicolle Gaylon
Originally Posted:September 10,2011
With only 4 weeks to go until Scotty's debut album Clear As Day is released here is the OFFICAL track listing from mjsbigblog.com!

1.Out of Summertime-Tim Nichols and Jonathan Singleton
2.I Love You This Big-Jay Smith, Ronnie Jackson,Esther Jean,Brett James
3.Clear As Day-Phil O'Donnell, Casey Beathard, Adam Wheeler
4.The Trouble With Girls-Chris Thompins,Phillip White
5.Water Tower Town-Cole Swindell,Tammi Kidd,Lynn Hutton
6.Walk In The Country-Keith Urban,Vernon Rust
7.Better Than That-Chris Destefano,Jess Cates, Craig Wiseman
8.Write My Number On Your Hand-Rhett Akins,Thomas Rhett Akins
9.Dirty Dishes-Michael Dulaney,Neil Thrasher,Tony Martin
10.You Make That Look Good-Rhett Akins,Lee Thomas Miller
11.Back On The Ground-Neil Thrasher,Casey Beathard,Tony Martin
12.That Old King James-Phillip White,Mark Nesler
MJsBigBlog
Orginally Posted on August 30,2011
Scotty released his second single "The Trouble With Girls". Scotty said, "It's a really sweet song. I played it for my sister and I said,'Would you like to hear what's said in this song? She said,"I would love to have a guy say some of this stuff to me."
TOMORROW night you can purchase "The Trouble With Girls" written by Chris Thompkins and Phillip White on Itunes
Originally Posted August 28,2011
From
MJsbigblo
g.com:
Keith Urban
pitched a song to Scotty and may play guitar on it.
Originally Posted on August 11,2011
Scotty McCreery
will release his debut album
Clear As Day
on
October 4th
which comes five days before his 18th birthday. Scotty says that the album is definitely country and him. On his official website Scotty says, "Clear As Day" just sounded like a great album title, but it's also one of my favorite songs on the album, and I love the message behind the song which was written by Casey Beatherd, Phil O'Donnell and Adam Wheeler.
Lauren Alaina
will release her debut album
Wildflower on October 11th
and Lauren says that the album is titled 'Wildflower' because the flower is sweet and has spunk. The record will feature up-tempo songs you can dance to and ballads. Something for everyone! A song that is featured on the album is called "She's A Wildflower" which was written by Steve McEwan, Hilary Lindsey,Gordie Sampson.
Originally Posted:August 10,2011
Mark Bright,
producer of Scotty's album had this to say about Scotty!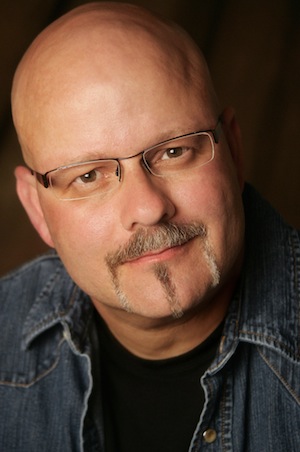 When Reba & Gary LeVox step up to the mic, they bring it every single time and when Carrie starts singing…things go to a whole new level. She's fun, she's funny and she's there to the finish," marveled Bright, who has again been recently blessed with another 'remarkable singer', Scotty
McCreery, winner of American Idol's 10
th
season. According to Bright, "It's shocking how really good [Scotty] is
"I then asked Mark if there were commonalities that he looks for in new artists that all major artists have, and without hesitation he said: "Yes, two things. Number one is Presence when they walk in the room. They either have it or they don't. At 17 years old, you'd think that
Scotty McCreery
wouldn't know which way is up, but that's not the case. When that young man walks into a room he's just got it. Number two is The Voice. I look for artists who can change the whole environment in the studio, when they open their mouth to sing."
Source
Originally Posted:August 5,2011
You can
NOW PRE-ORDER
your copy of
Lauren
and
Scotty'
s
DEBUT
albums! Just visit their official websites www.laurenalainaofficial.com and www.scottymccreery-official.com !
If you pre-order a copy of their debut albums you can receive a poster, a chance at meeting them at the CMA Awards in November!
Also, Lauren has said that a song of Carrie Underwood's has been considered to be on the album.
Originally Posted:July 28,2011
Scotty McCreery
says his much anticipated debut album will be in stores before Thanksgiving. In an interview with Raleigh, N.C.'s
News and Observer
, the singer says nine or 10 songs are finished, but he still sneaks into the recording studio each time an open date on the American Idol Live Tour pops up.
"There are some songs that just describe [McCreery's hometown] Garner perfectly," McCreery says.
"Some of them will make you dance. Some of them will make you cry. And some of them are just good old inspirational country songs." He's indicated
in the past
that there will be no covers on the project, and it's unlikely fans will find a duet with '
American Idol
' runner-up
Lauren Alaina
this go-around.
The 17-year-old was given a hearty welcome by his hometown fans Wednesday night. The newspaper reports that each time a reference was made to McCreery, the crowd erupted in shouts and applause. The singer didn't actually make an appearance until two hours into the show, however.
Before the show, Alaina reaffirmed that she and McCreery are not dating, but shared a special tradition the two have before taking the stage. The friendly couple prays together. "He's like my brother," she says. "I know too much about him, and he knows too much about me."
It was a welcome break from the more ordinary tour stops for McCreery. He says he got to spend time with his family, surprise his high school's football team and grab a biscuit from his favorite restaurant, BoJangles.
Somehow, no one recognized him beneath his baseball cap when he made that early morning biscuit run. This weekend the tour takes McCreery and his co-contestants to Charlotte, N.C., Nashville, and St. Louis.
Source
Originally Posted: June 28th
:Thomas, Rhett Akins' son posted on his Twitter that Scotty has cut a song of his!!!
This coming Tuesday (6/28) you can pick up your copy of Scotty and Lauren's EP's! Wal-Mart is selling them exclusively.
UPDATE: It was confirmed that Lauren will be singing a song on her debut album that was written by
Carrie Underwood
. She will also be working with several producers.
Scotty is in the studio working with Mark Bright.
If you were hoping for more information about their albums...Lauren and Scotty will be hush-hush because what could've been Scotty's second single "Out of Summertime" got leaked here on the web. Scotty tells Yahoo Music that they've been pretty strict on him about that.
Scotty talked to K Frog about what people think, recording his album, and what is the coolest number he got during the finale. Listen below!
UPDATE:
I will keep you guys updated during the process of Scotty and Lauren recording their albums!
So far Scotty has recorded five tracks and says that he won't be writing for this first album. For the whole interview please head on over to http://www.mjsbigblog.com/!
You can currently REQUEST Scotty's single "I Love You This Big"
Lauren's "Like My Mother Does"!!! Let's get them to No.1!!!
You can go to iTunes and BUY both their albums! They are currently in the studio recording their debut country albums!!!